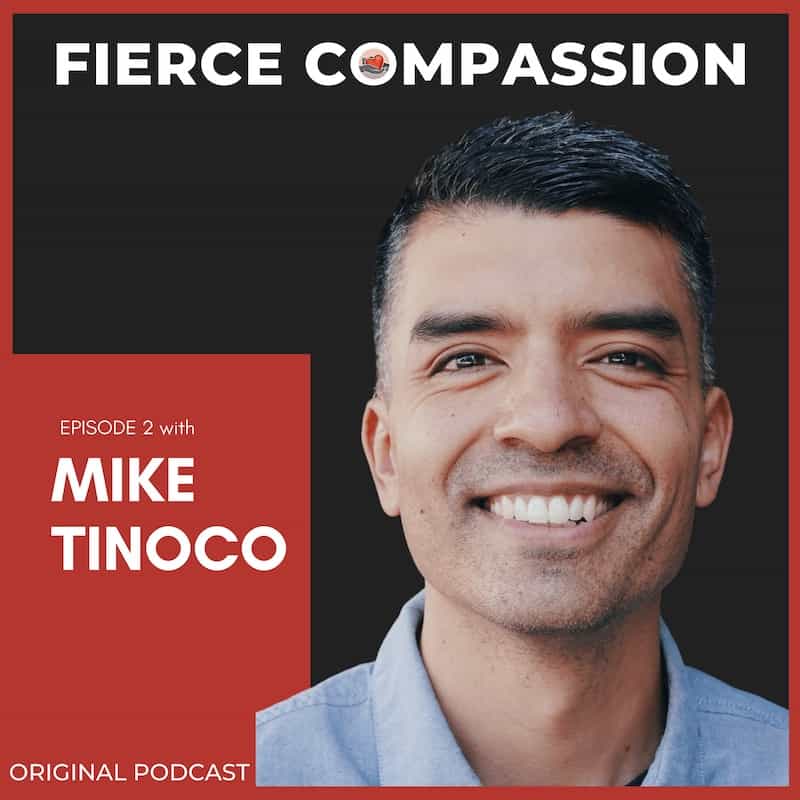 Episode 2: Embodying Nonviolence in the Classroom with Mike Tinoco
In this episode, Roxy and Sarah are joined by award-winning beatboxer and nonviolence high school educator, Mike Tinoco. Together, they discuss how Kingian Nonviolence provides a paradigm shifting roadmap for teachers in the classroom. Mike offers lesson plans, tips, and personal stories about embodying this holistic approach to compassion and delights us with a live performance of his award-winning beatboxing.
Read the transcript here.
About Mike
Mike Tinoco is a high school educator and nonviolence teacher from San José. His work draws primarily from Kingian Nonviolence, Nonviolent Communication, and Aikido with the aim of strengthening interconnectedness, healing together, and fighting for collective liberation. He is committed to working alongside his students, educators, and everyday people in creating a world that demands justice, centers love, and holds room for everyone to be part of the Beloved Community. Mike is the author of Heart at the Center: An Educator's Guide to Sustaining Love, Hope, and Community through Nonviolence Pedagogy, a book that invites teachers to practice a pedagogy of nonviolence, which will be published in April 2024.